There are so many wonderful things about fall, and pumpkin-flavored treats are definitely at the top of the list. Here are 16 Perfect Pumpkin Recipes to embrace everyone's favorite fall ingredient!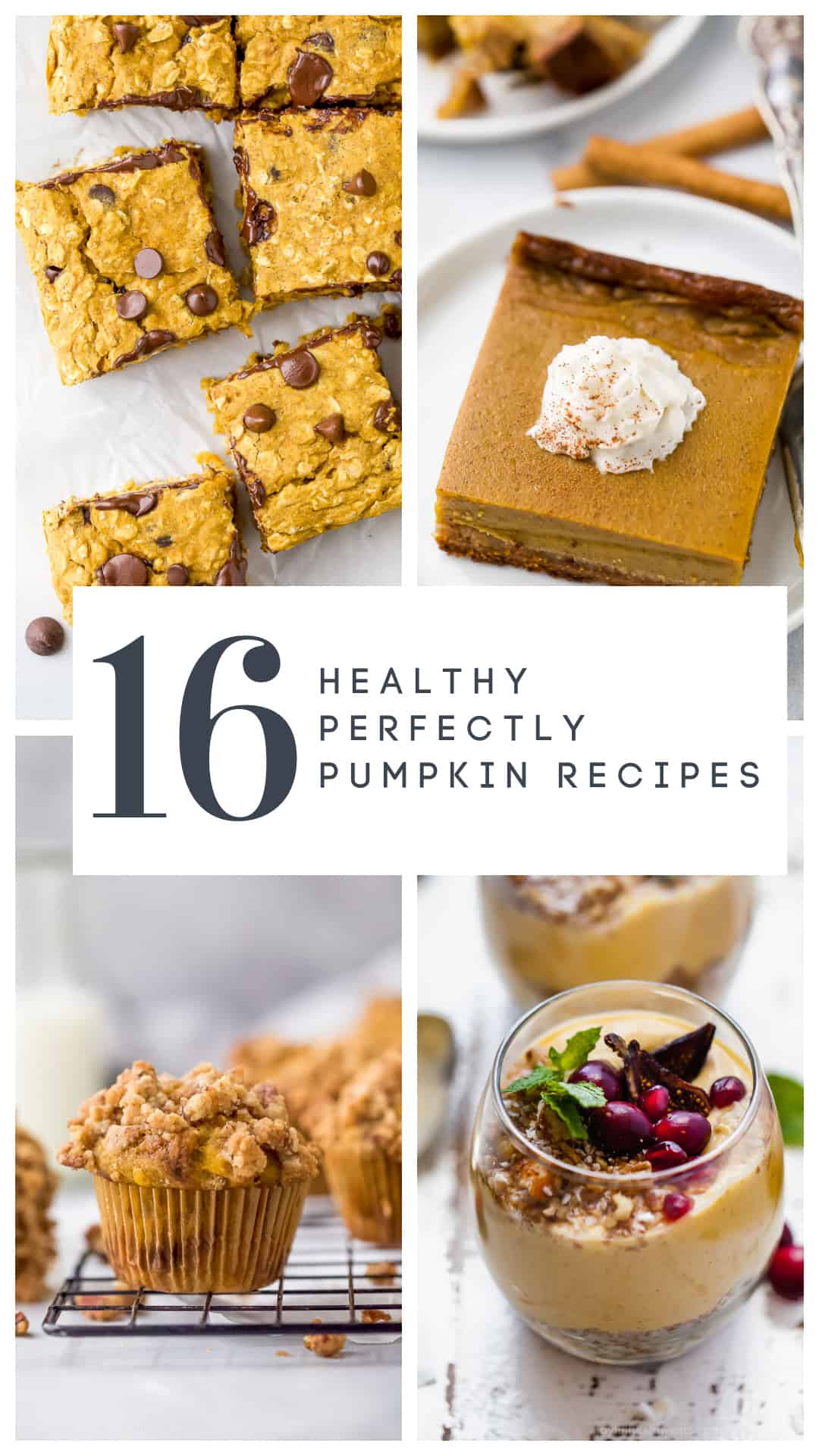 The Best Pumpkin Recipes for Fall and Beyond
Fall is my favorite season. As soon as September 23rd rolls around, all bets are off. I'm whipping up fall cocktails and decking out our house with leaves, pumpkins, cobs of corn, acorns, and everything that embodies the best season of them all. I'll leave it all up until the Christmas lights come out. Zero shame. 
And when fall is here, no ingredient compares to pumpkins. I love em', need em', have to have em' when it comes to fall cooking. Today we're talking pumpkin recipes, and you're going to LOVE the ones I've rounded up below!
Common Questions
Before we get into some of my all-time best pumpkin treats, here are some quick pumpkin FAQs:
Is there a difference between a baking pumpkin and a carving pumpkin?
The pumpkins we use for carving are usually bigger, with fewer "guts" that are easier to clean. Pie pumpkins are the type used for baking, and these are often smaller and more round.
Is canned pumpkin and pumpkin puree the same?
Real canned pumpkin and homemade pumpkin puree are, in fact, the same thing. One is just canned and commercially sold. Meanwhile, canned pumpkin puree and pumpkin pie filling are not the same. So make sure you're buying the correct ingredient when you're shopping for all your pumpkin baking!
16 Must-Have Pumpkin Recipes
I've put together a list of the most amazing pumpkin recipes to ever grace this blog! These sweet pumpkin desserts and treats are bursting with fall flavor, but you'll want to make them all year long.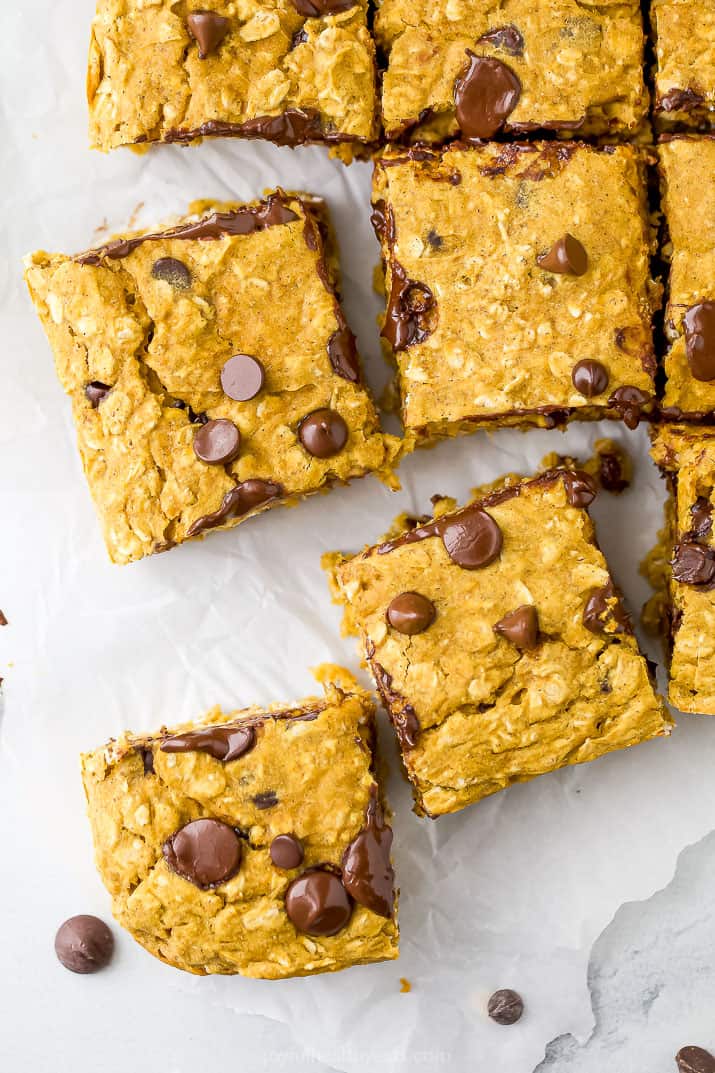 The Best Oatmeal Chocolate Chip Pumpkin Bars
These delicious dessert bars are like an extra-thick, gooey oatmeal chocolate chip cookie infused with the richness of pumpkin puree. Made with gluten-free oats and flour and naturally sweetened with real maple syrup, these are a perfect fall breakfast, dessert, or snack!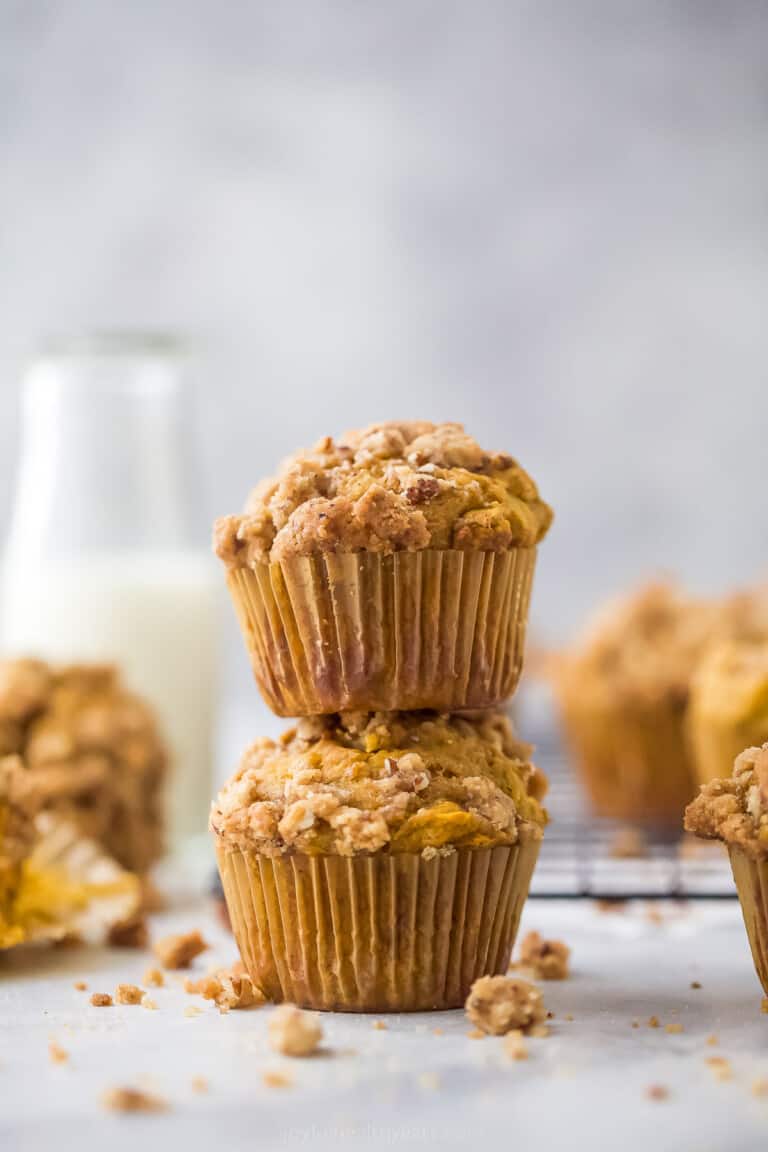 Pumpkin Muffins with Cinnamon Streusel
Bite into one of these perfect, healthy pumpkin muffins topped with a decadent cinnamon pecan streusel for a serious morning treat! This easy muffin recipe takes only 30 minutes and really packs in loads of moist, sweet-savory pumpkin flavor.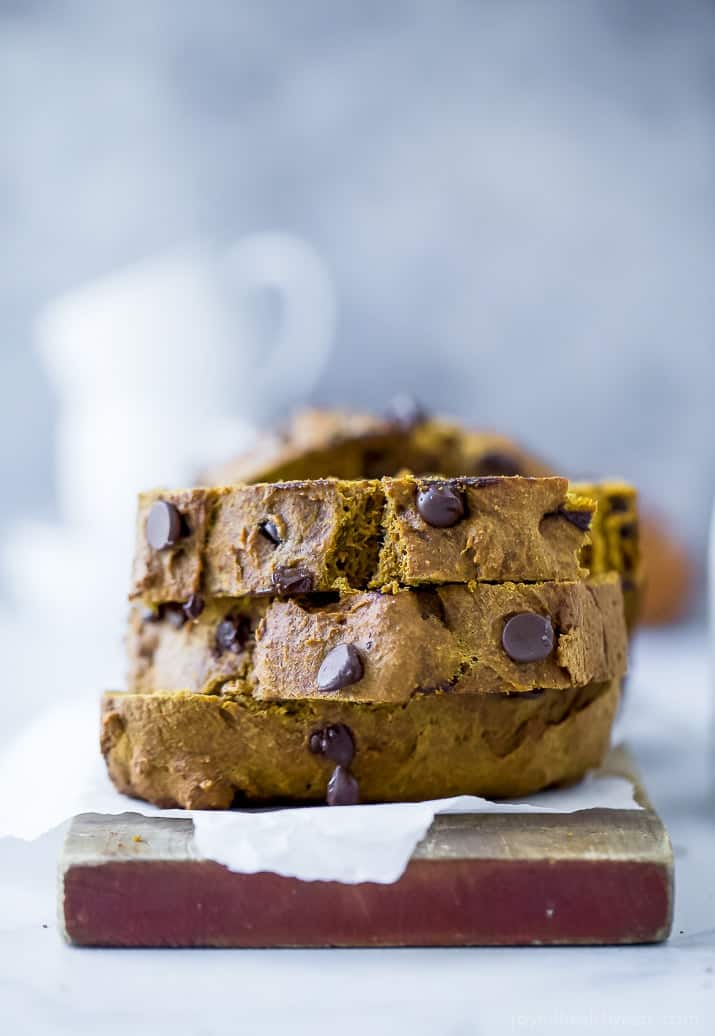 Easy Chocolate Chip Pumpkin Bread
Get your routine chocolate fix, AND keep things light and healthy this fall with this tender chocolate chip pumpkin bread recipe. I make this tasty quick bread with dark chocolate, whole wheat flour, and pumpkin pie spice.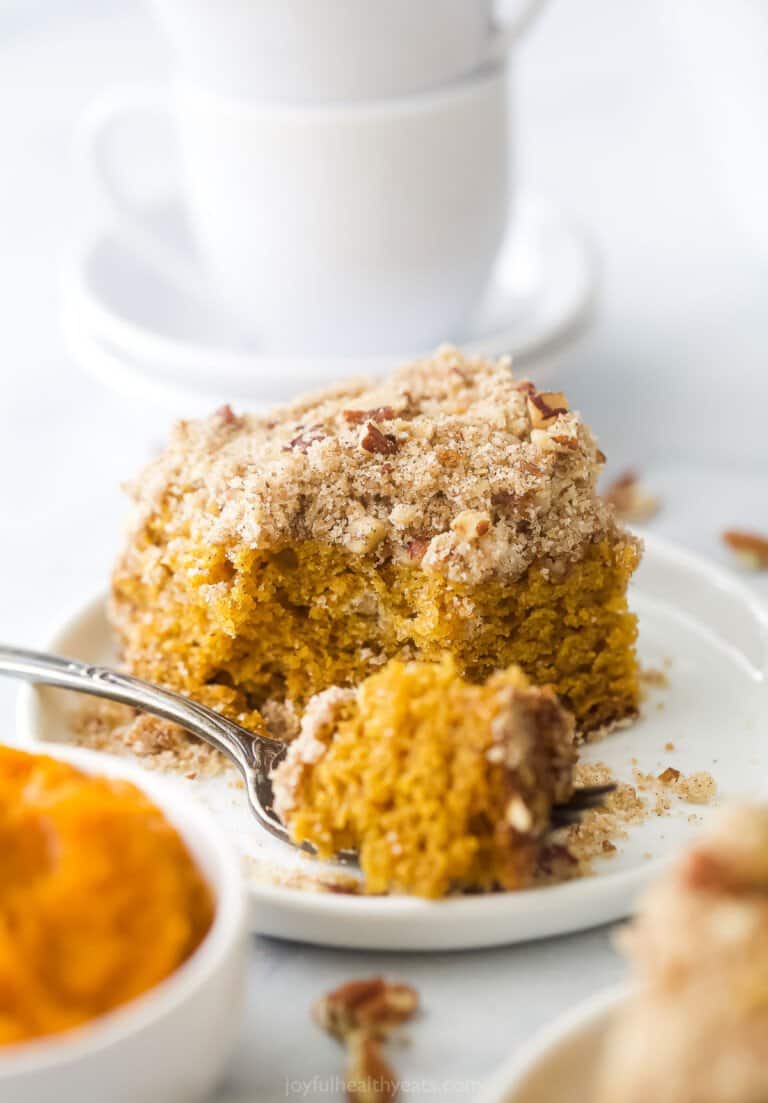 Pumpkin Spice Coffee Cake
You'll love how easily this pumpkin spice coffee cake comes together. Make it ahead for a satisfying, fall-infused breakfast filled with warm spice and topped with a crunchy brown sugar pecan topping.
Gluten-Free Pumpkin Waffles
Serve up fall on a plate with these gluten-free pumpkin waffles! Tender and fluffy on the inside and irresistibly crispy on the outside, this waffle recipe is so easy to make on a weekend morning. Topped with homemade vanilla pecan maple syrup, it's honestly on a whole other level.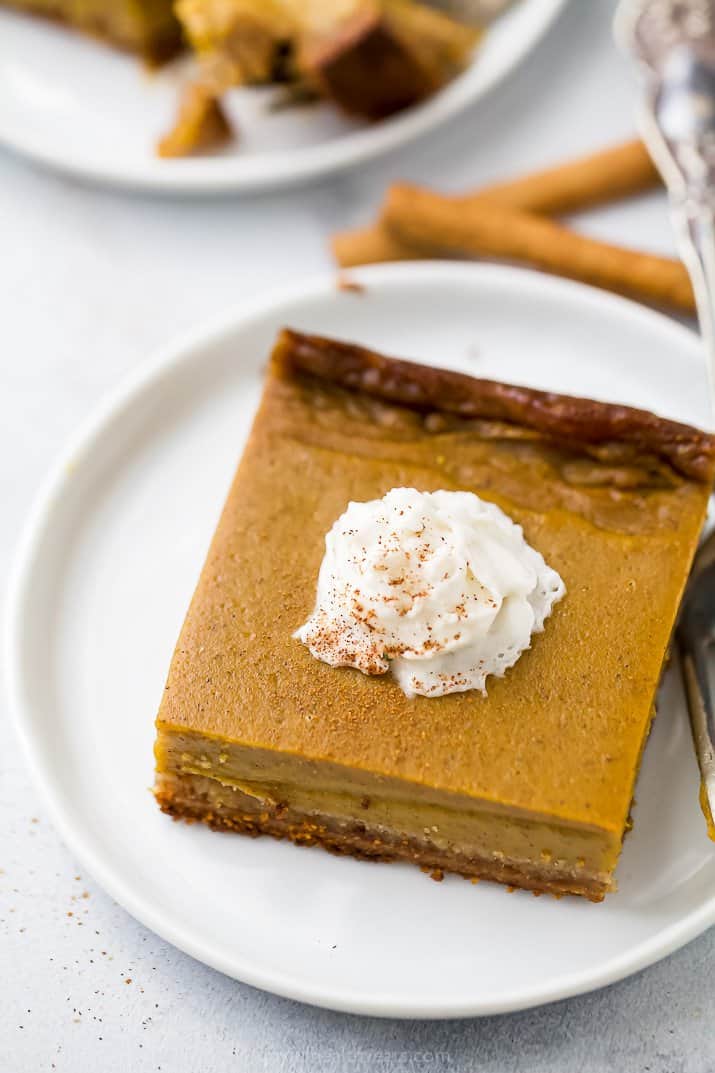 Must Make Easy Vegan Pumpkin Pie Bars
Add these vegan pumpkin pie bars to the list of "need to make" this season! Blissfully rich and creamy, made with pumpkin puree and coconut milk, these simple and sweet vegan dessert bars are the perfect fall treat.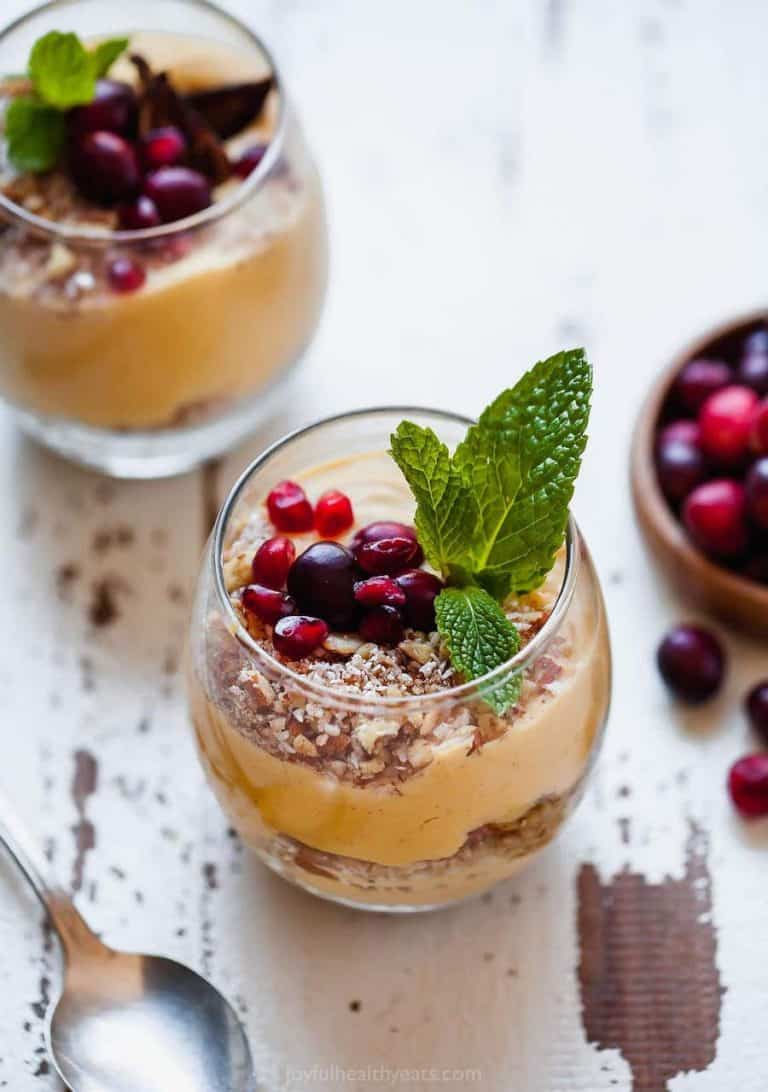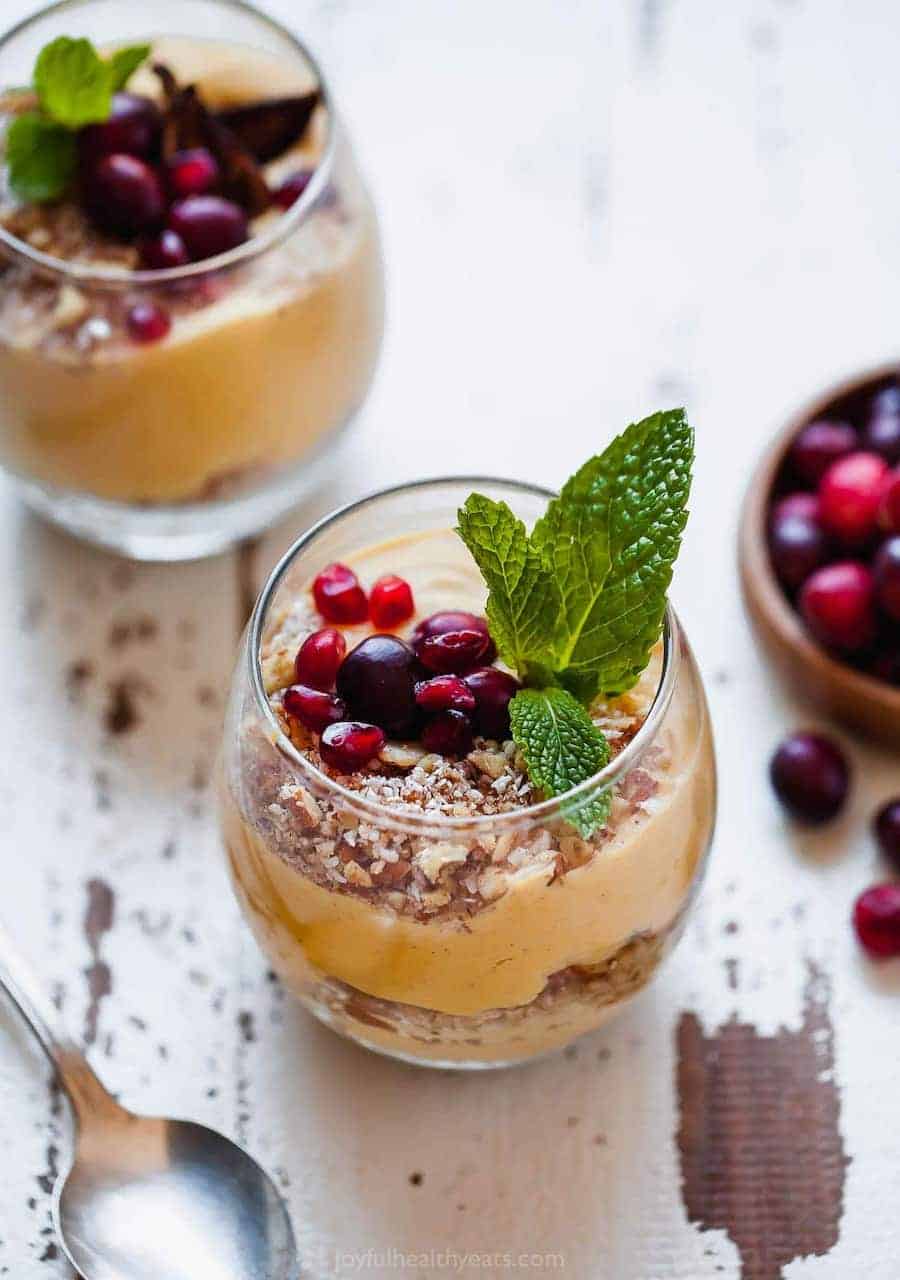 Healthy Pumpkin Pie Parfaits
Wake up to a delicious homemade parfait this pumpkin season. Both the pumpkin yogurt and the crunchy cinnamon granola in this recipe come together super easily from scratch. Then all that's left is to layer and dig in for a healthy fall breakfast!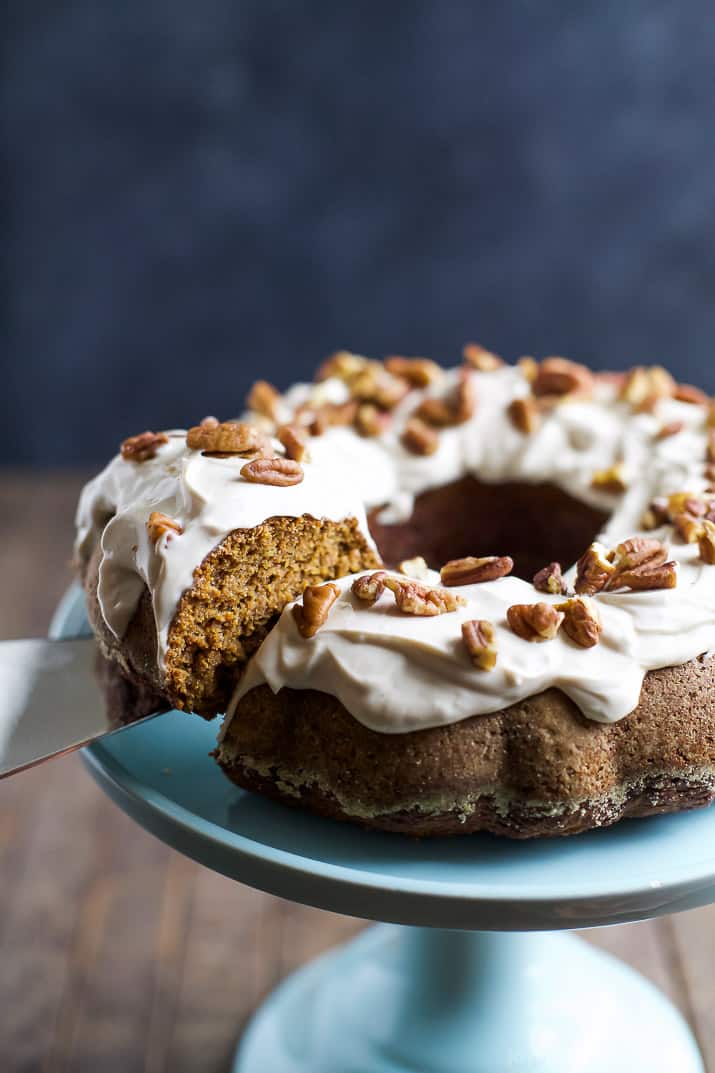 Pumpkin Bundt Cake with Cream Cheese Frosting
This easy pumpkin bundt cake is such a scrumptious fall cake idea! Topped with simple and tangy cream cheese frosting, this is definitely one of the best pumpkin desserts. No ifs, ands, or bundts about it.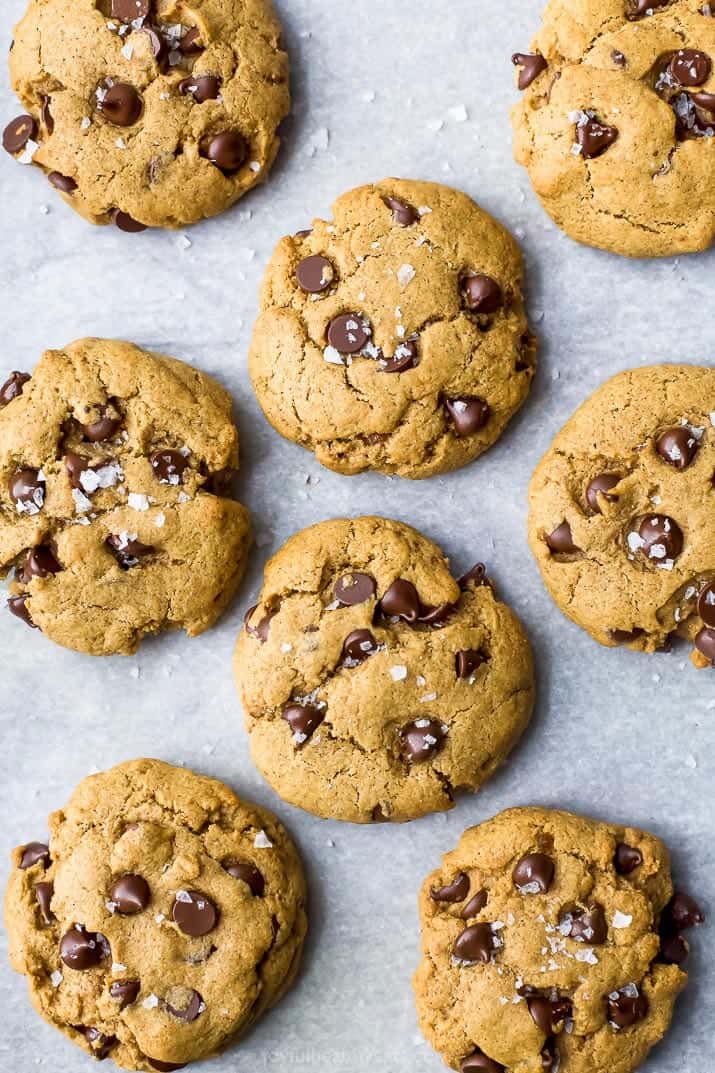 Epic Vegan Pumpkin Chocolate Chip Cookies
I call these vegan cookies "epic" for a reason – these chewy pumpkin chocolate chip cookies are jam-packed with rich pumpkin flavor, melty chocolate chips, and delectable hints of pumpkin spice. You'll be craving these cookies from now until spring!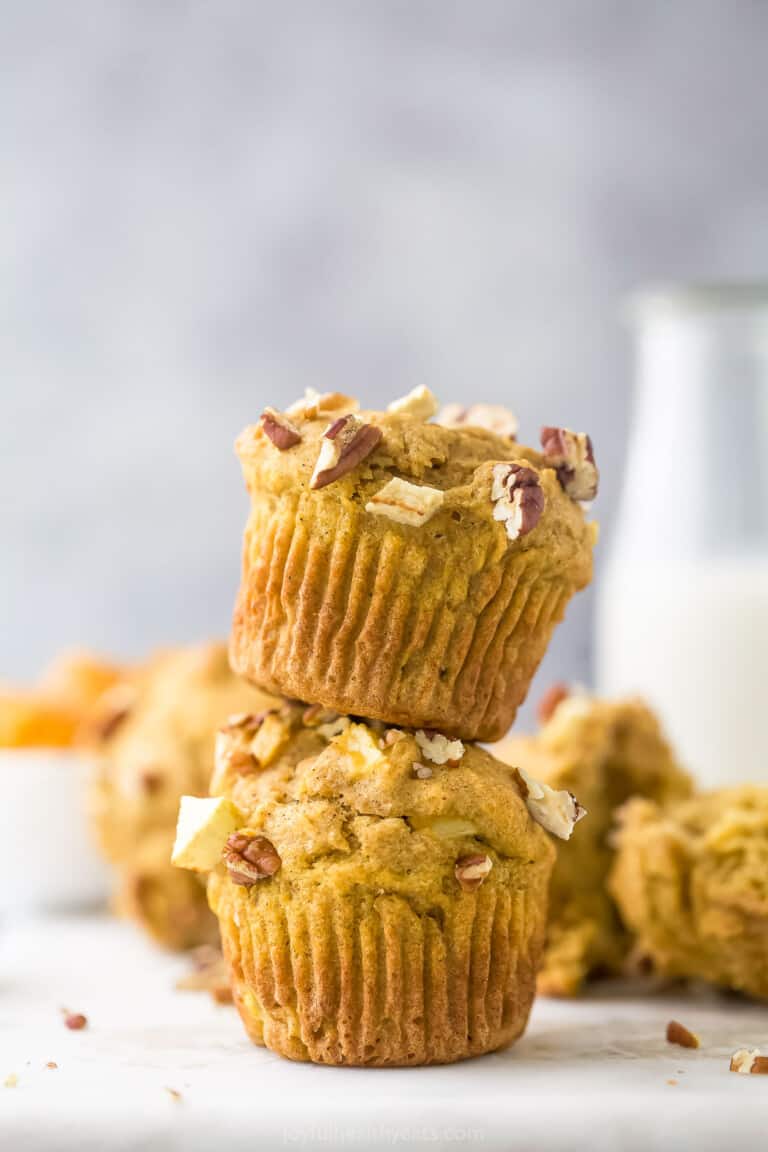 Healthy Apple Pumpkin Muffins
The flavors of sweet-savory pumpkin meet sweet-tart apples in this easy recipe for apple pumpkin muffins. These are everything we love about fall, wrapped up in a cozy fall baking idea!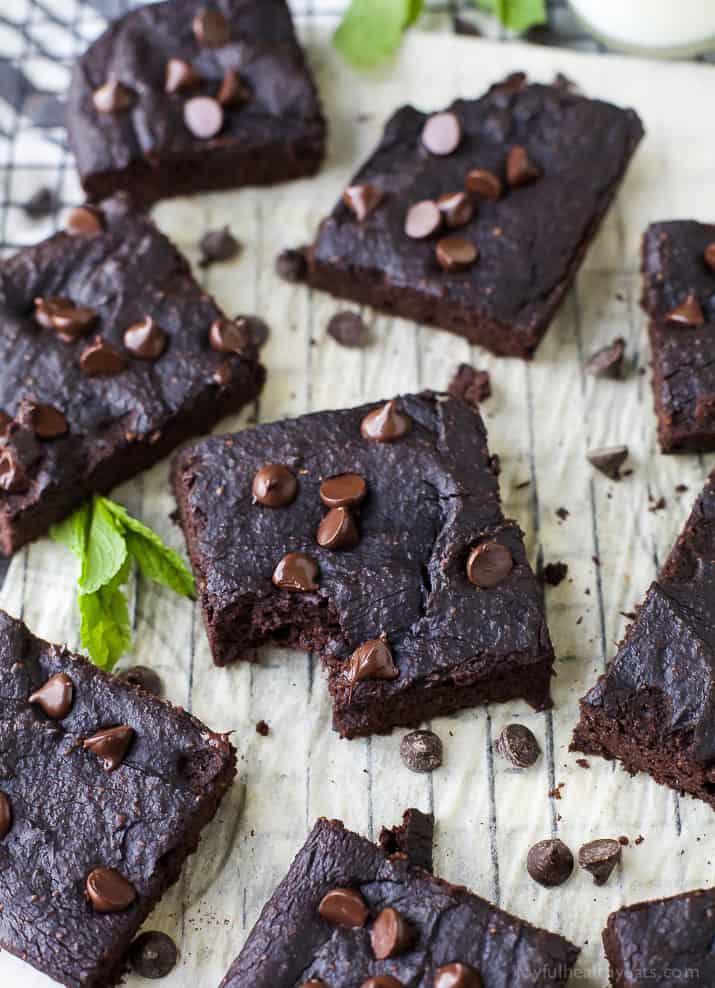 Fudgy Gluten-Free Pumpkin Brownies
These fudgy pumpkin brownies are naturally gluten-free as they're made without flour. Pumpkin puree adds loads of richness and moisture to homemade brownies – if you've never tried it, this is the best brownie recipe to give it a go!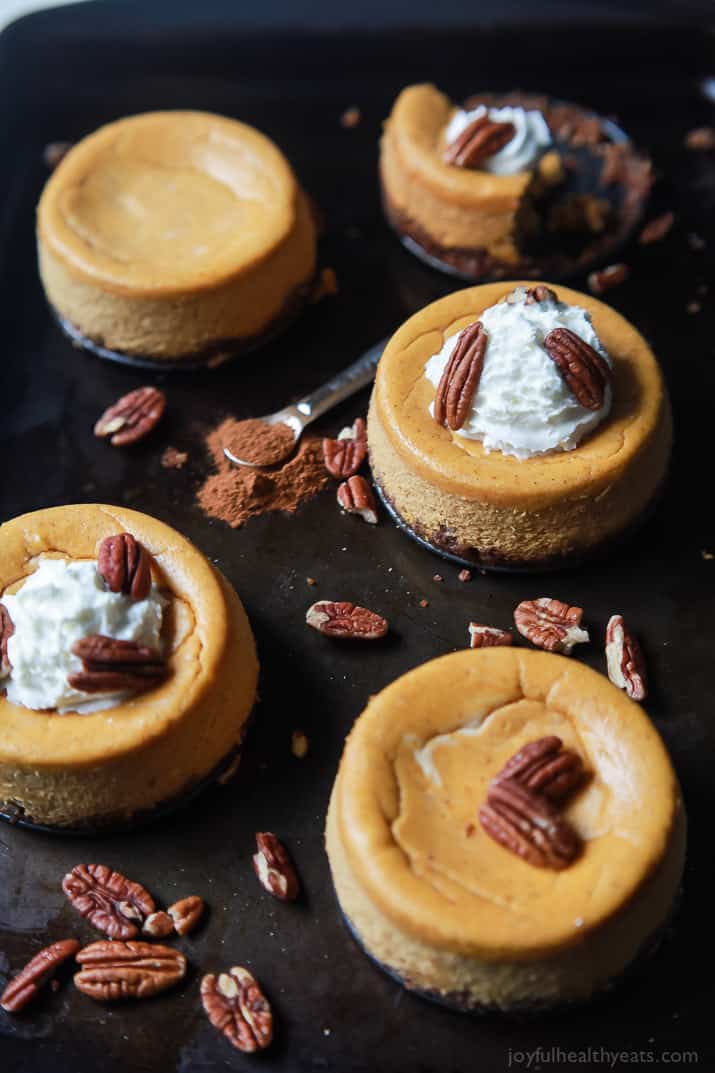 Mini Pumpkin Cheesecakes with Pecan Crust
My mini pumpkin cheesecakes are the perfect satisfying bite when you're craving something creamy and sweet! This is a healthy cheesecake recipe made from mouthwatering pumpkin spice cheesecake baked over a crunchy pecan crust.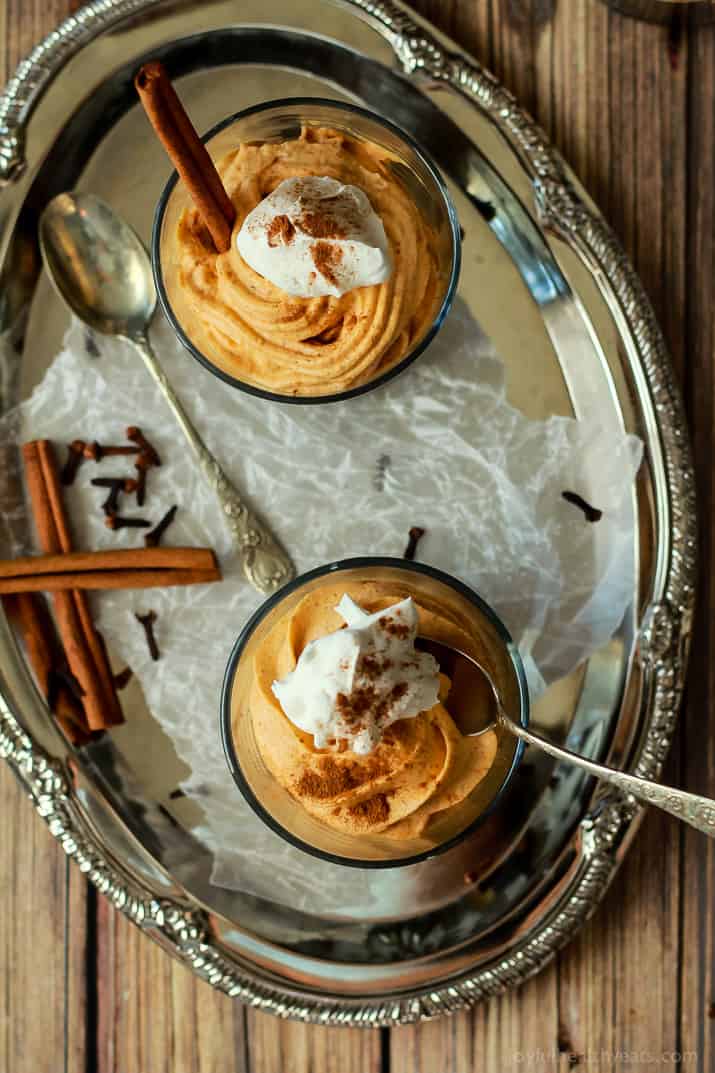 No Bake Pumpkin Cheesecake with Gingersnap Pecan Crust
And now for a no-bake cheesecake recipe! These adorable mini pumpkin cheesecakes are swirled overtop a festive gingersnap pecan crust. This light and airy dessert full of pumpkin flavor is one of our family favorites.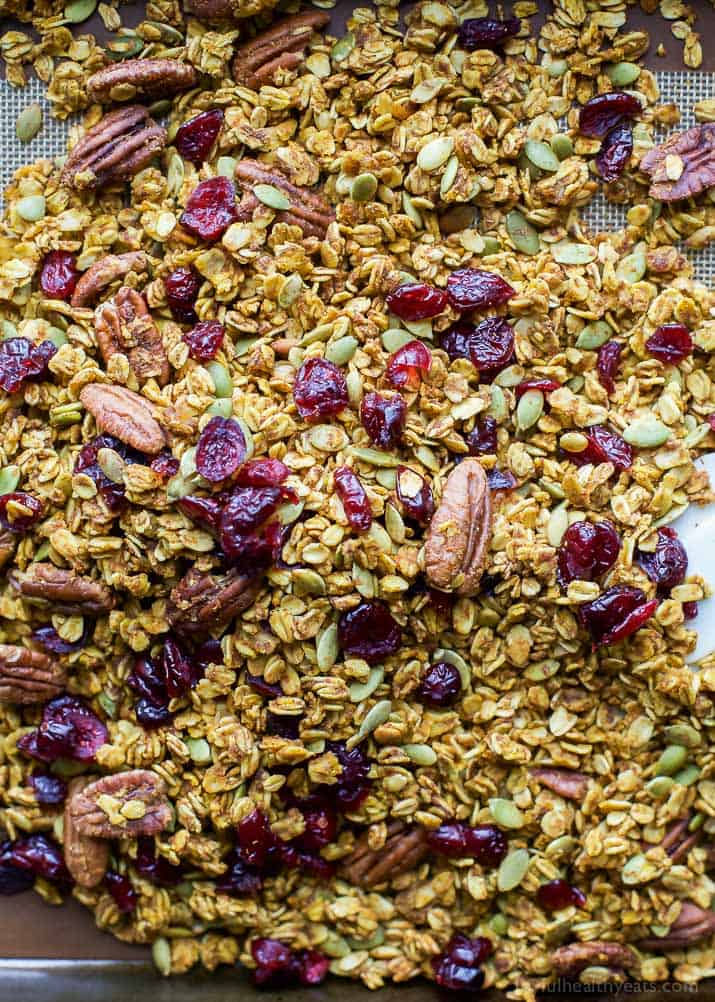 Homemade Pumpkin Spice Granola
Pumpkin spice and everything nice – that's what this healthy homemade pumpkin granola is made of! We're talking crunchy clusters of oats, nuts, and dried cranberries wrapped up with allspice, nutmeg, cloves, and cinnamon. It's all your favorite fall flavors wrapped up in one breakfast recipe!
Healthy Banana Pumpkin Bread with Chocolate Chips
An autumn answer to a comforting loaf of banana bread, this healthy banana pumpkin bread is brimming with chunks of chocolate, and naturally sweetened with bananas and maple syrup.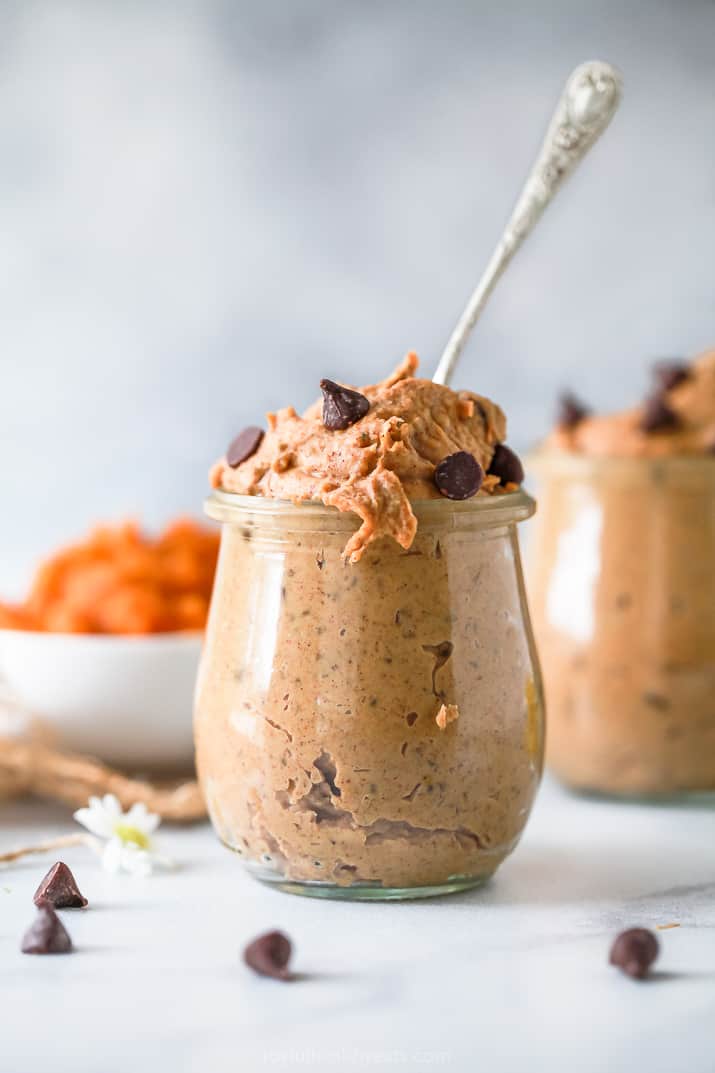 Chocolate Chip Pumpkin Vegan Cookie Dough
This vegan chocolate chip pumpkin cookie dough is seriously the ultimate edible cookie dough recipe for fall! Not only is it packed with pumpkin flavor, but it's also healthy, too. Made from blended chickpeas, almond butter, pumpkin puree, and mixed spices.
DON'T MISS A RECIPE ->