Wondering what the best side dishes to serve with chicken piccata are? I've got you covered with this handy guide.
If someone asks "What's for dinner tonight" and you answer "Piccata," in my book, you're instantly upgraded to 🌟superstar🌟 status.
Whether you're serving chicken piccata, shrimp piccata, or pork piccata, you're guaranteed to find a perfect side dish here. Perfect for quick, weeknight cooking, but also amazing served at a dinner party.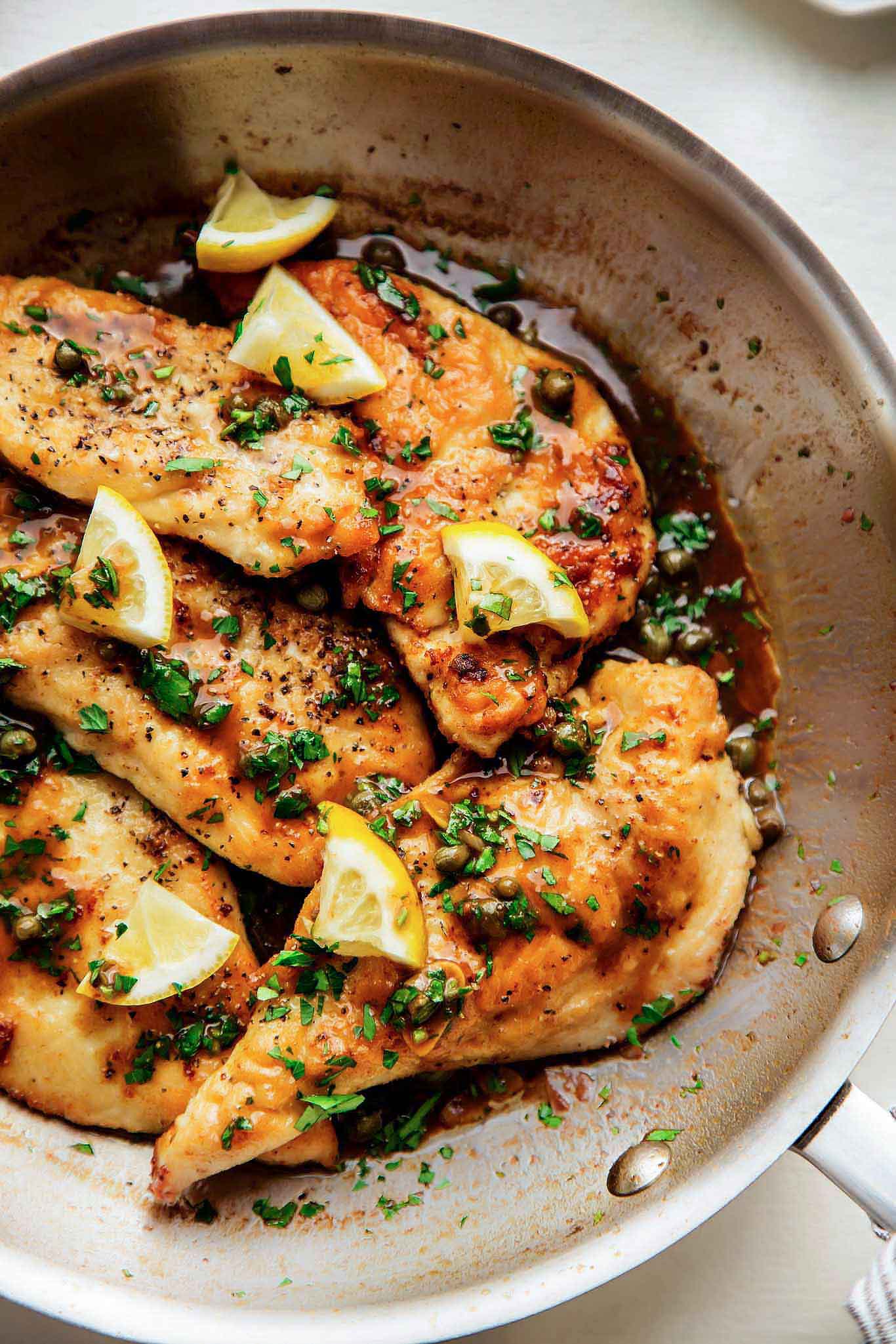 So, let's dig in!
Keep reading to discover the BEST sides to serve with chicken piccata!
The BEST Sides for Chicken Piccata
This Arugula Salad recipe with red wine vinaigrette is my go-to green salad. The arugula has a peppery bite to it which pairs wonderfully with the acid in the vinaigrette. It's the perfect salad for pairing with rich dishes.
Get the RECIPE
Indulge in this luxurious Lemon Risotto with Mascarpone. Rich, creamy, and tangy – Its bright flavor makes a perfect vegetarian entrée or a delicious side dish.
Get the RECIPE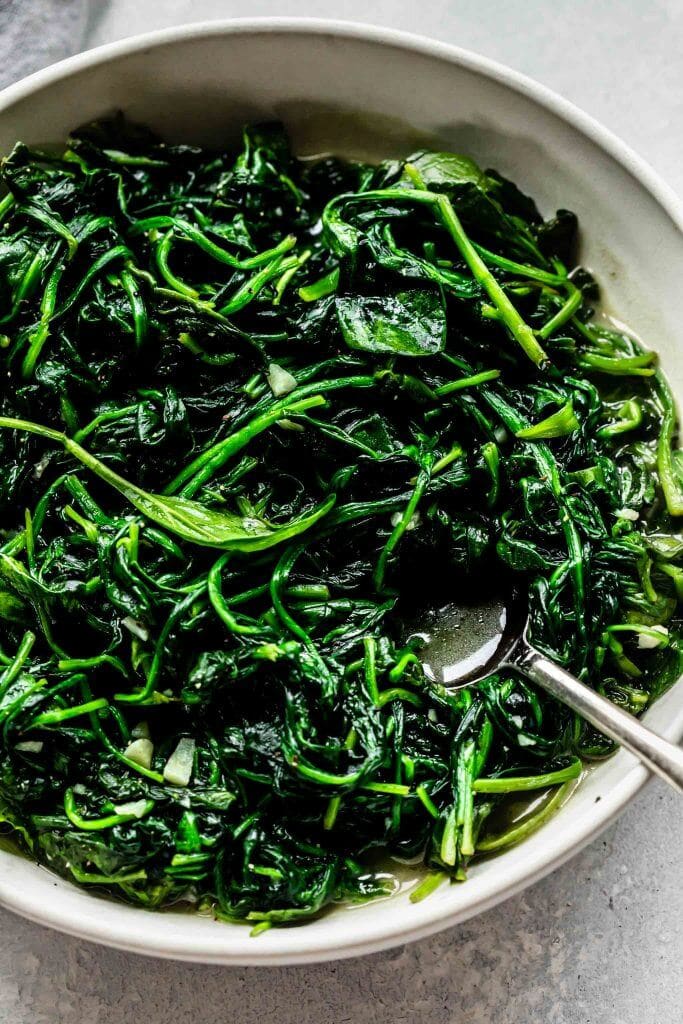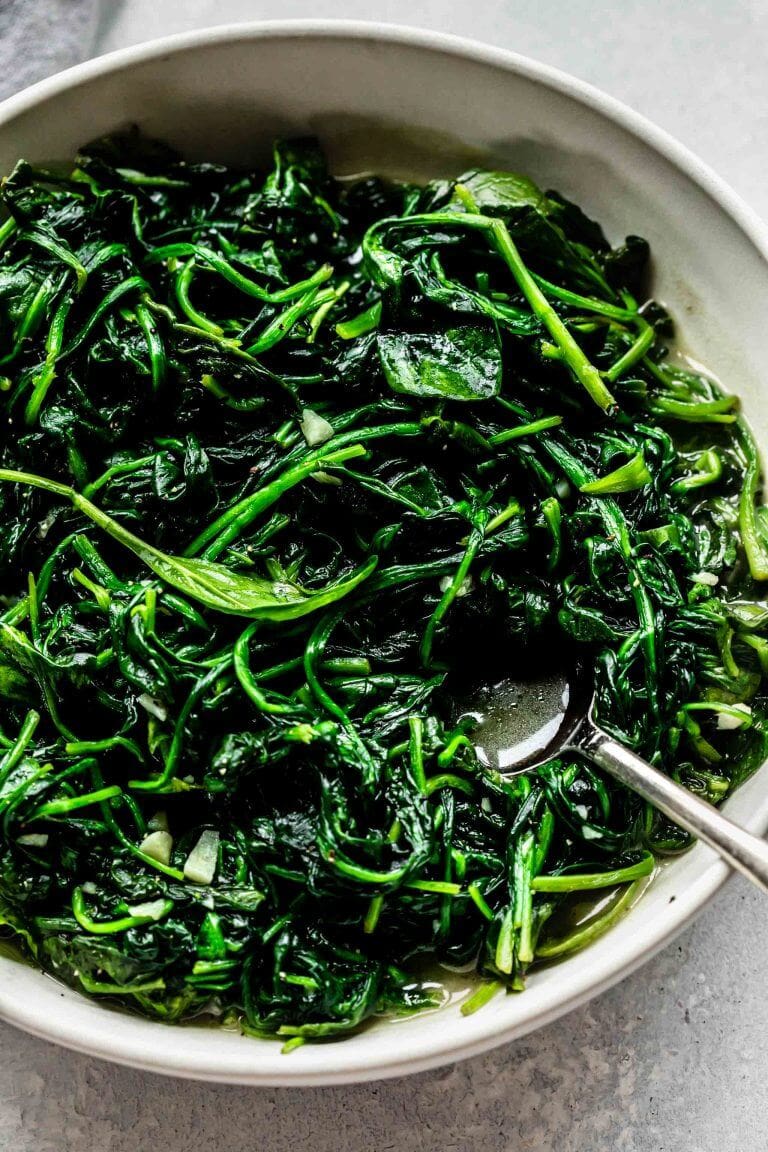 Add a healthy boost of nutrients to your dinner with this easy Sauteed Spinach. Baby spinach is added to a skillet along with garlic and olive oil, then sauteed gently to create a simple side dish that pairs with any meal!
Get the RECIPE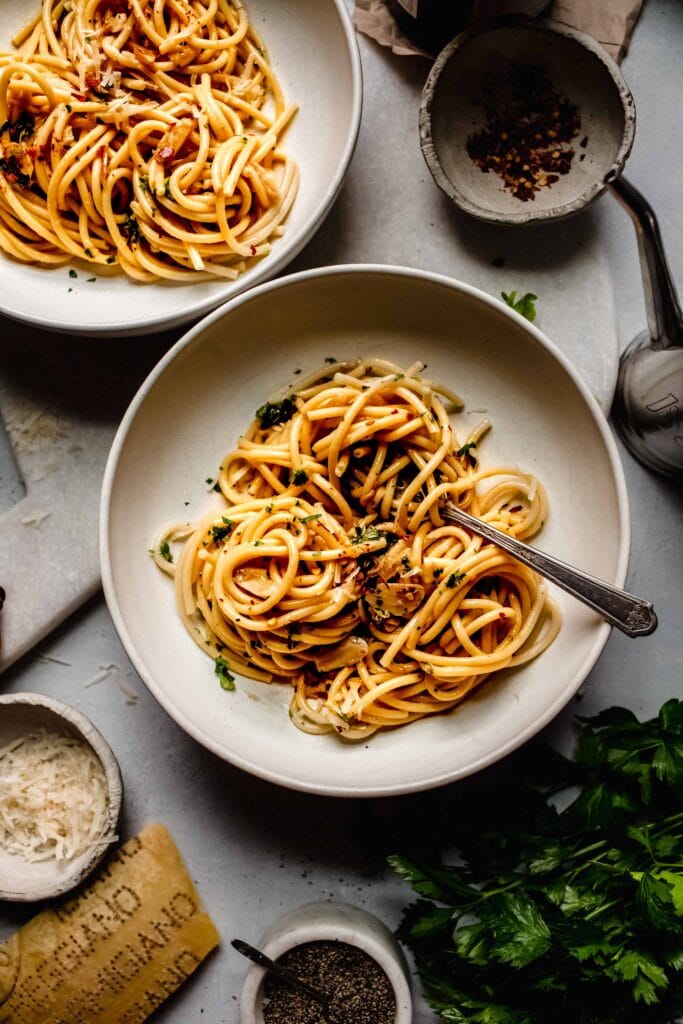 Garlic and Oil Pasta (or Spaghetti Aglio e Olio) is a traditional Italian recipe that comes together in under 20 minutes. It's made with a short list of flavorful ingredients, ensuring that it's always simple, quick, and tasty.
Get the RECIPE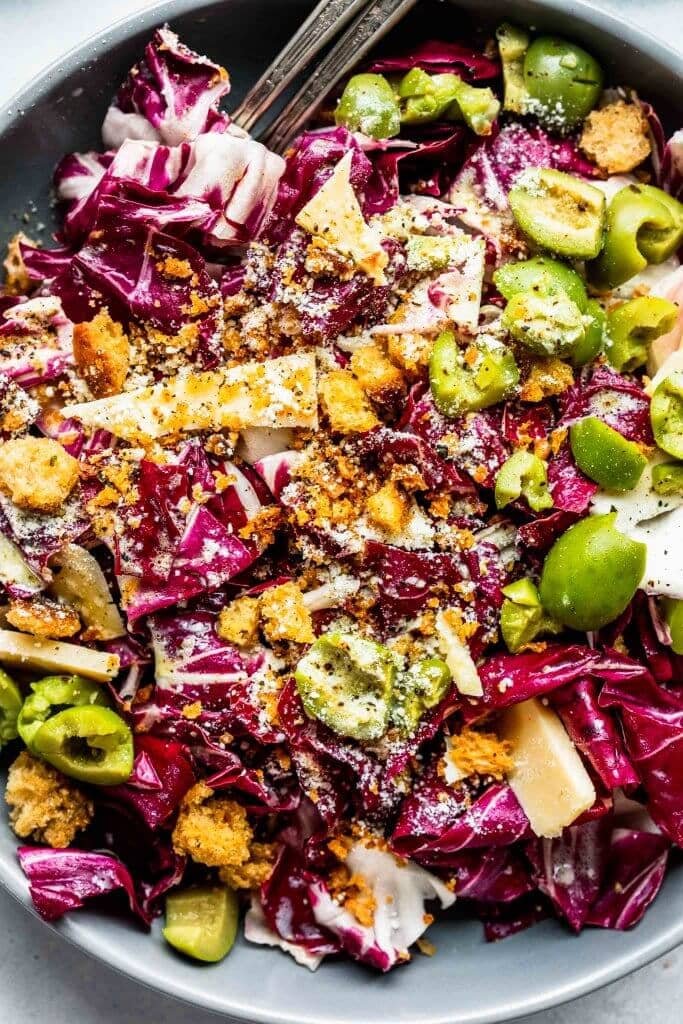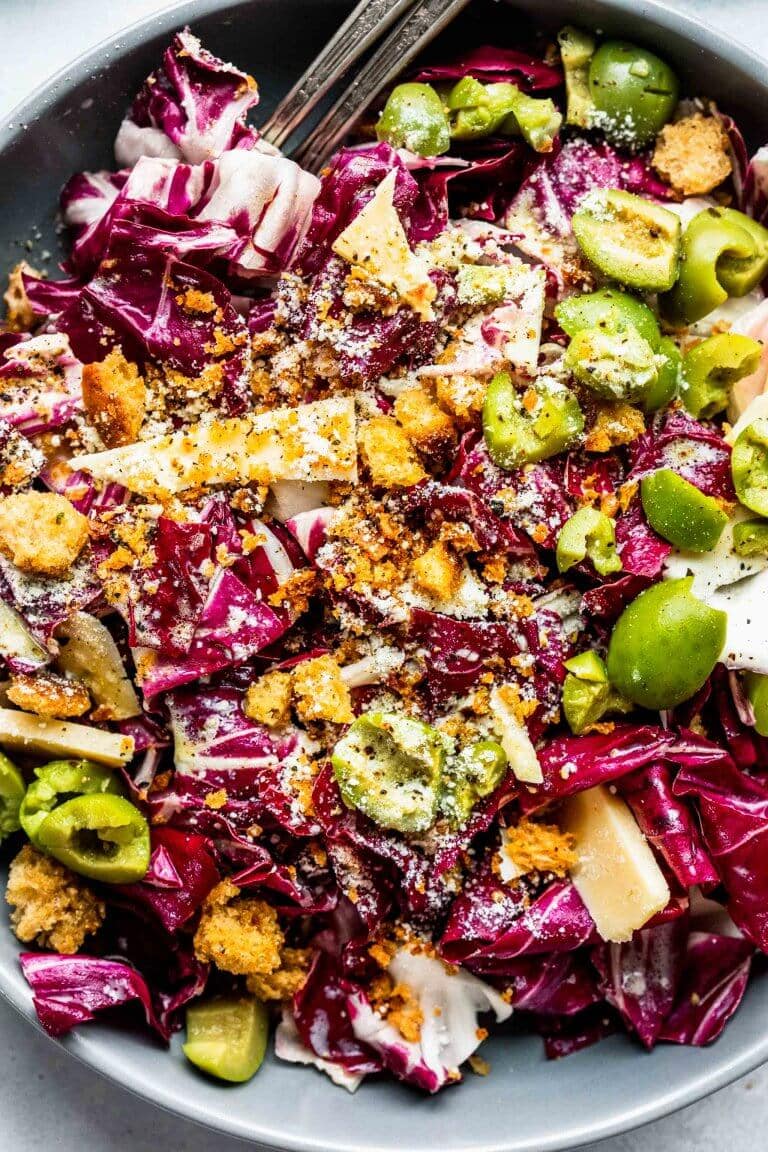 This delicious Radicchio Salad is dressed in a creamy lemon-vinaigrette and tossed with buttery calvestrano olives, tasty breadcrumbs and nutty parmesan cheese. And, a special tip ensures that your radicchio won't be bitter!
Get the RECIPE
This Shaved Fennel and Celery Salad comes together quickly and has such a delicious light lemon vinaigrette and wonderful crunch. It's the perfect side salad for rich and hearty dishes like pasta or braised short ribs.  
Get the RECIPE
Instant Pot Artichokes are quick and easy to make with the help of your electric pressure cooker. Plus, this recipe gives them SO much flavor!
Get the RECIPE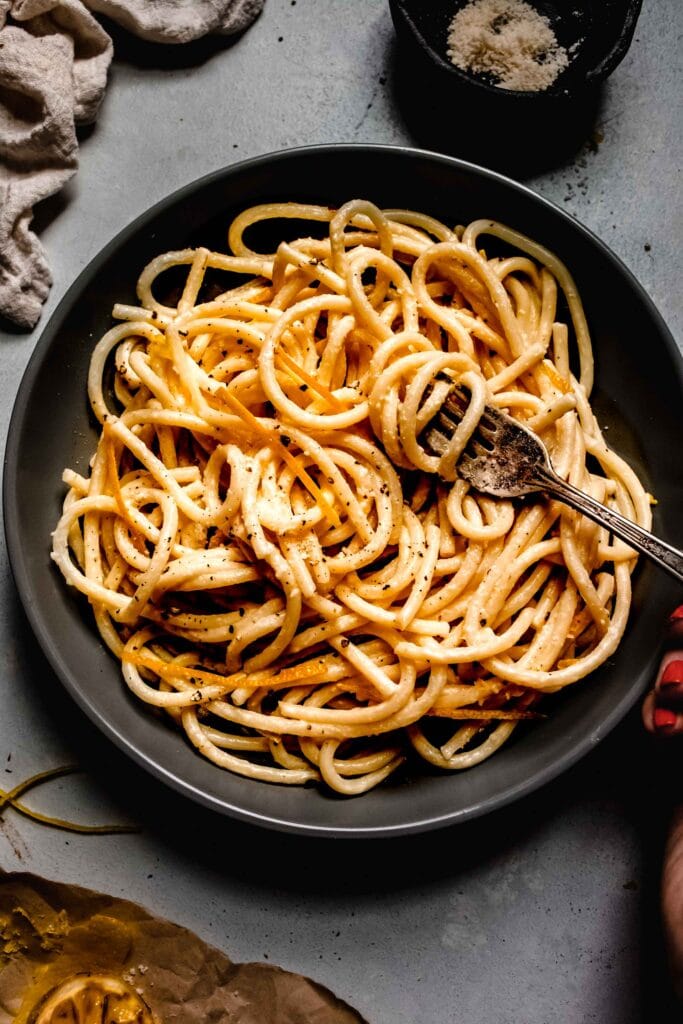 Lemon Pasta is deliciously tangy and creamy, plus it comes together in under 15 minutes!
Get the RECIPE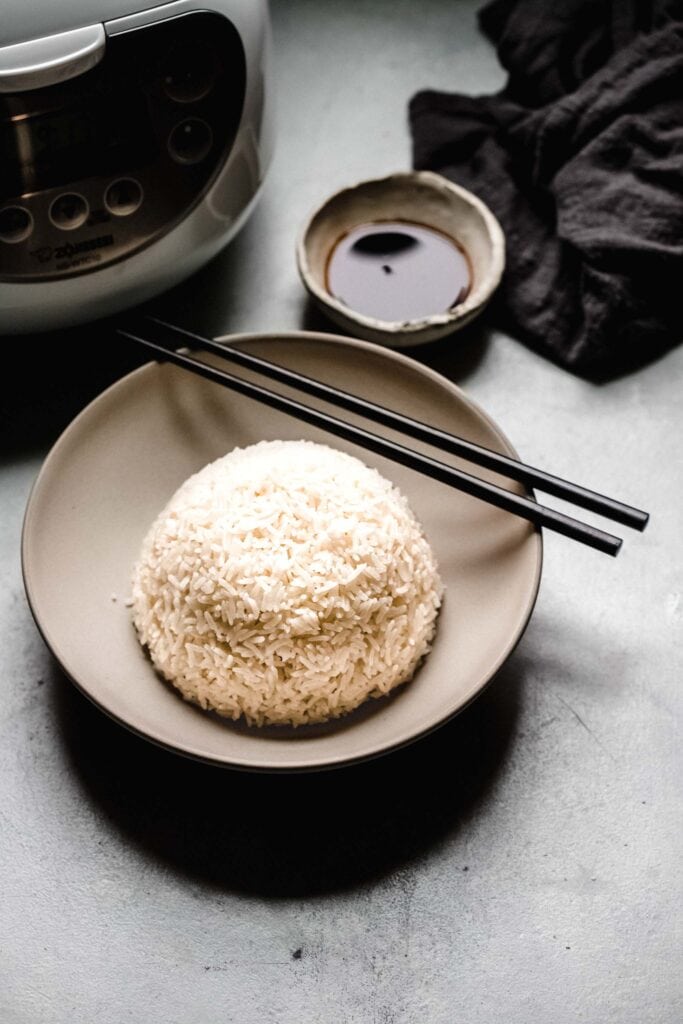 With an electric rice cooker and this easy-to-follow guide, you'll make tender and fluffy rice every time. This Rice Cooker Rice is as simple as measuring, pushing a button, and returning to a batch of perfectly cooked rice!
Get the RECIPE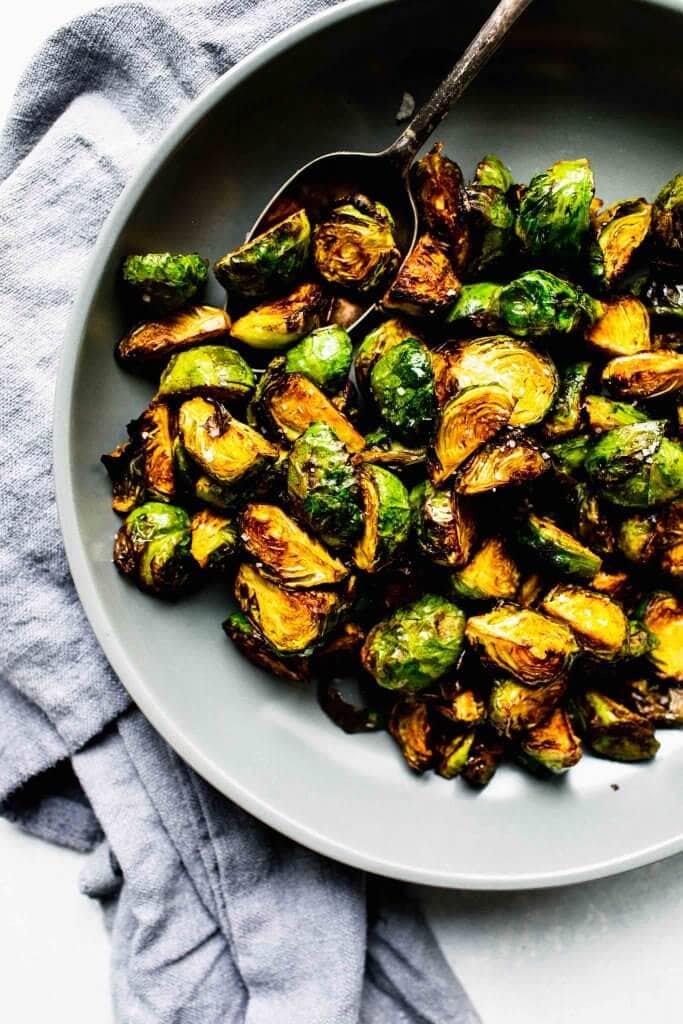 Air Fryer Brussel Sprouts cook up crispy and delicious with minimal oil with the help of your air fryer! Dressed simply with balsamic vinegar and a sprinkle of salt. You'll love these!
Get the RECIPE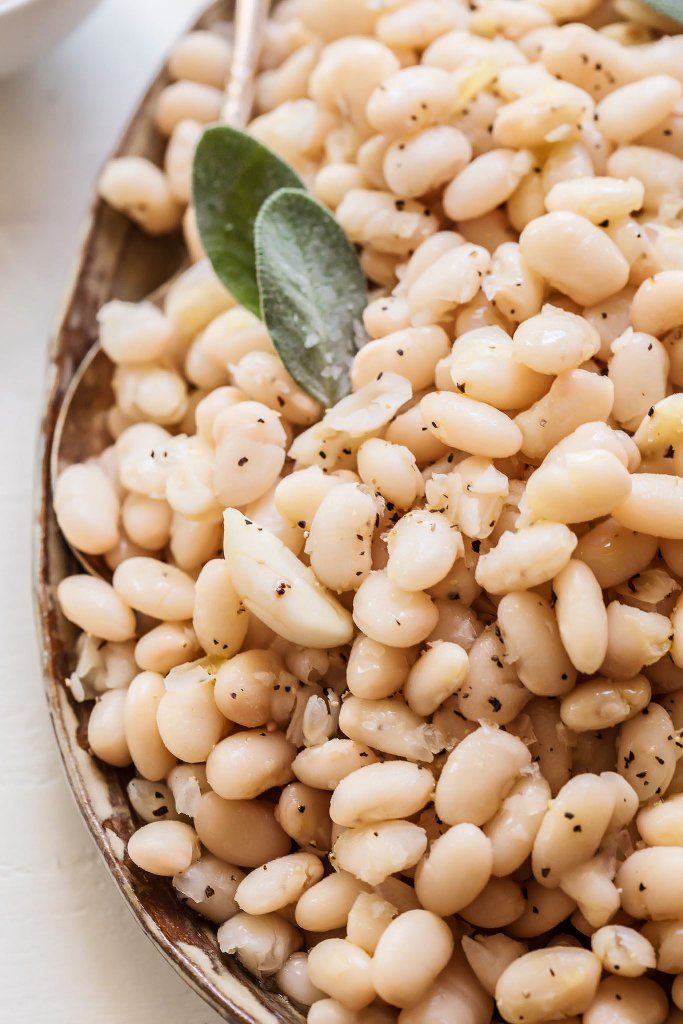 These Italian White Beans are cooked low and slow with a bit of sage and garlic, resulting in plump, yet firm beans that are delicious dressed with a bit of olive oil or served on top of crostini.
Get the RECIPE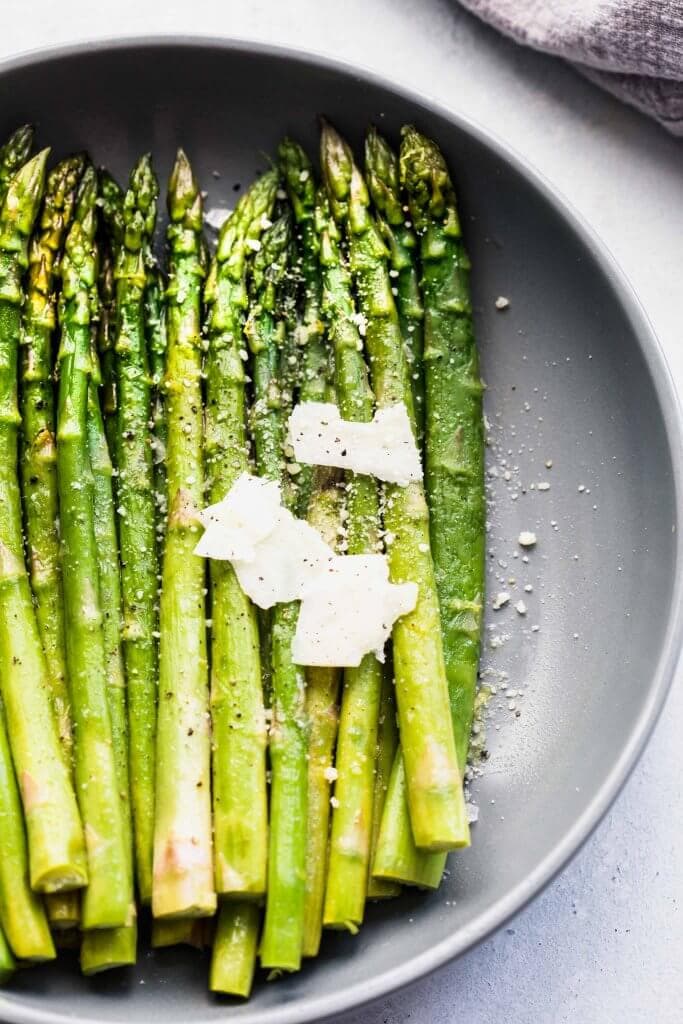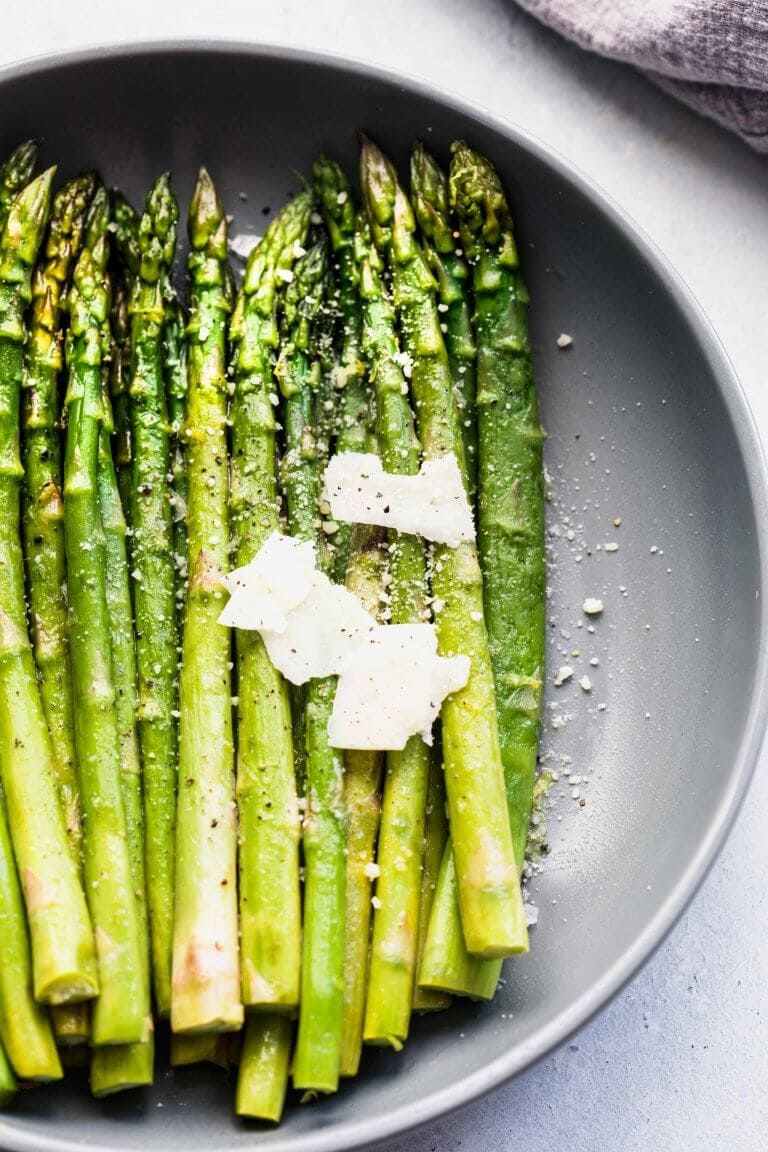 How to cook perfect asparagus sous vide. Bright green, perfectly cooked spears. With three options for flavoring – garlic, parmesan or lemon.
Get the RECIPE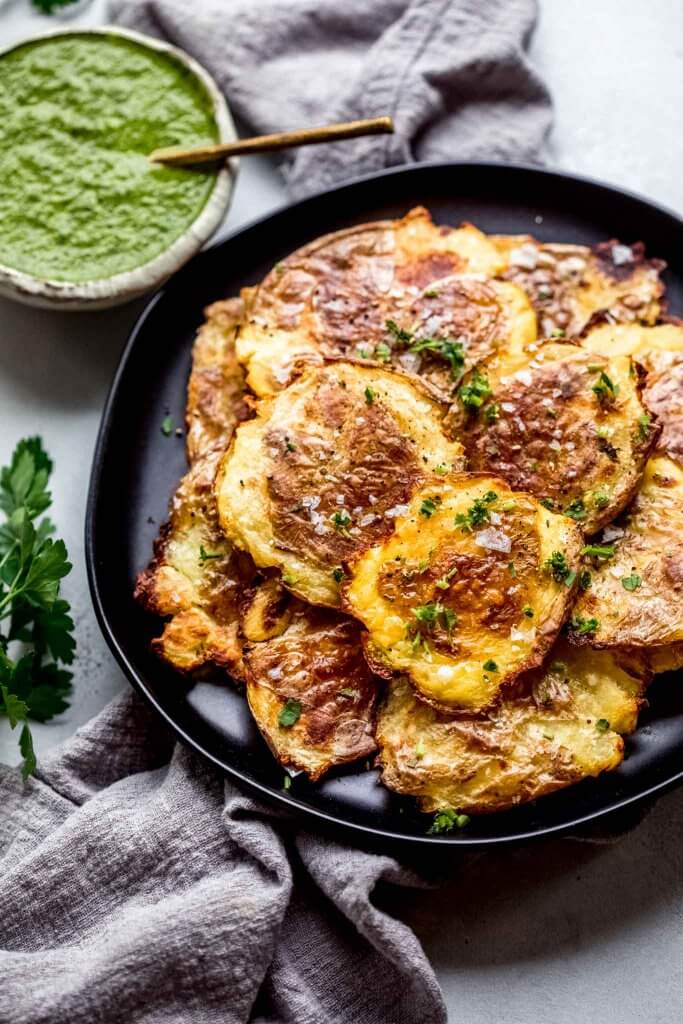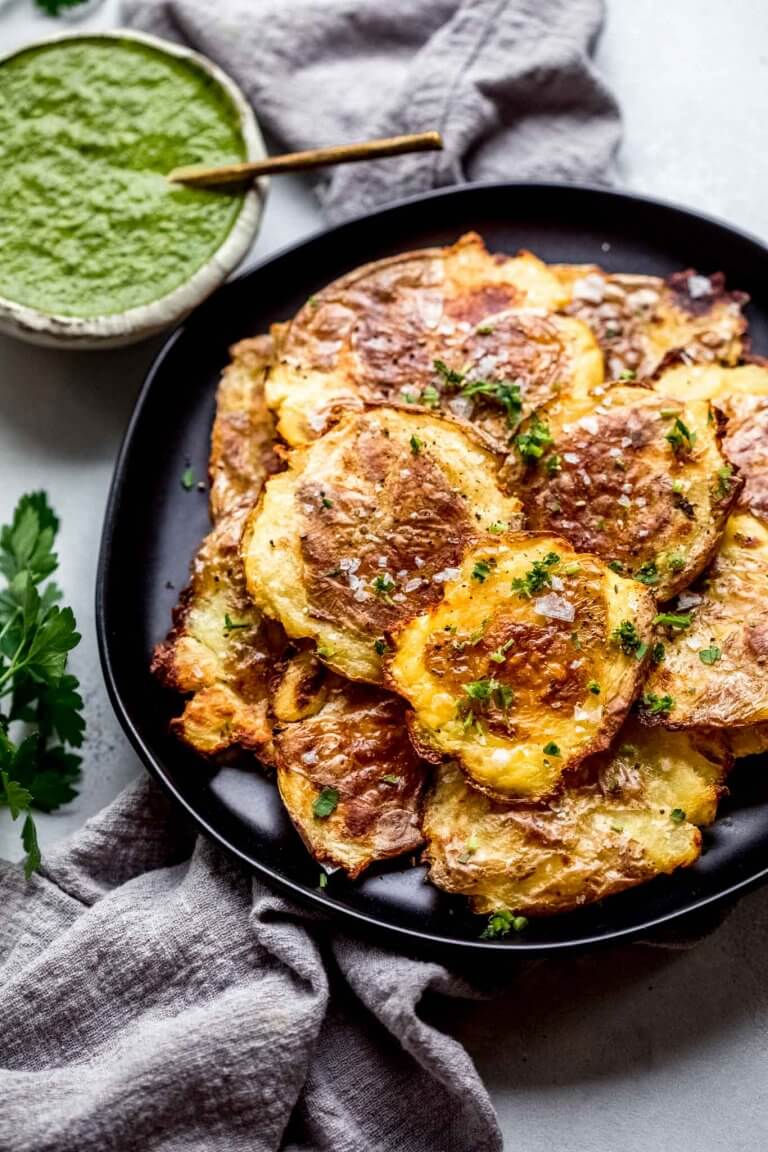 These Crispy Smashed Potatoes are the most delicious side dish! Crispy on the outside and fluffy on the inside, they're amazing on their own or top them with sour cream & mojo sauce. 
Get the RECIPE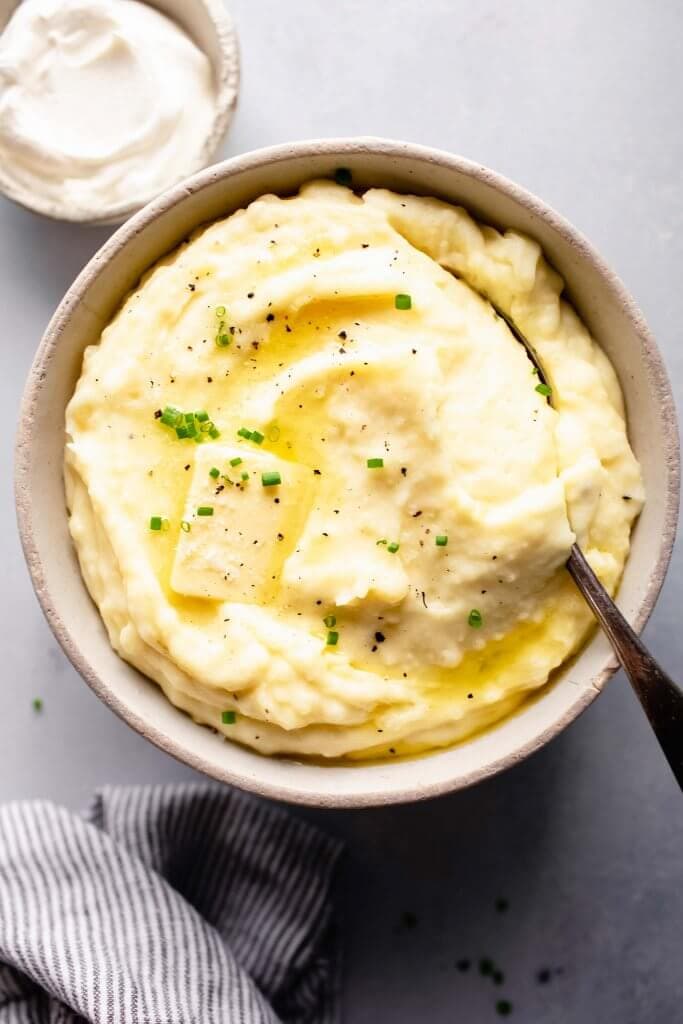 These Easy Mashed Potatoes with Sour Cream are the most delicious mashed potatoes you will ever have. They're light, creamy, buttery and tangy and easy to make with the help of your stand mixer – No hand mashing required!
Get the RECIPE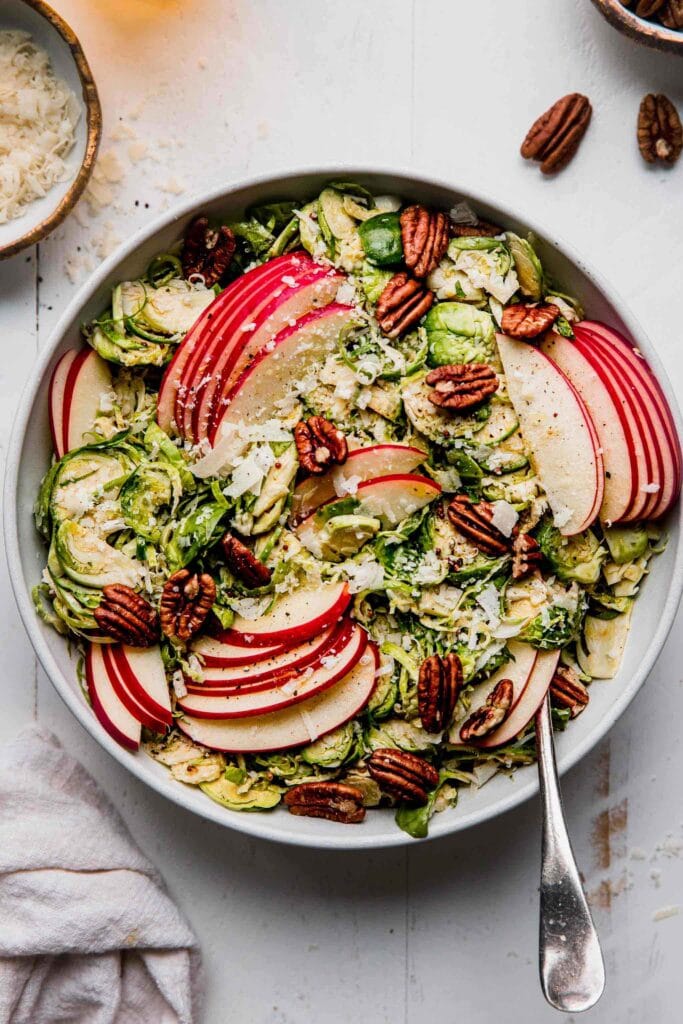 This Shaved Brussel Sprout Salad with Apples & Pecans is tossed in a light maple vinaigrette and makes a delicious, crunchy side dish.
Get the RECIPE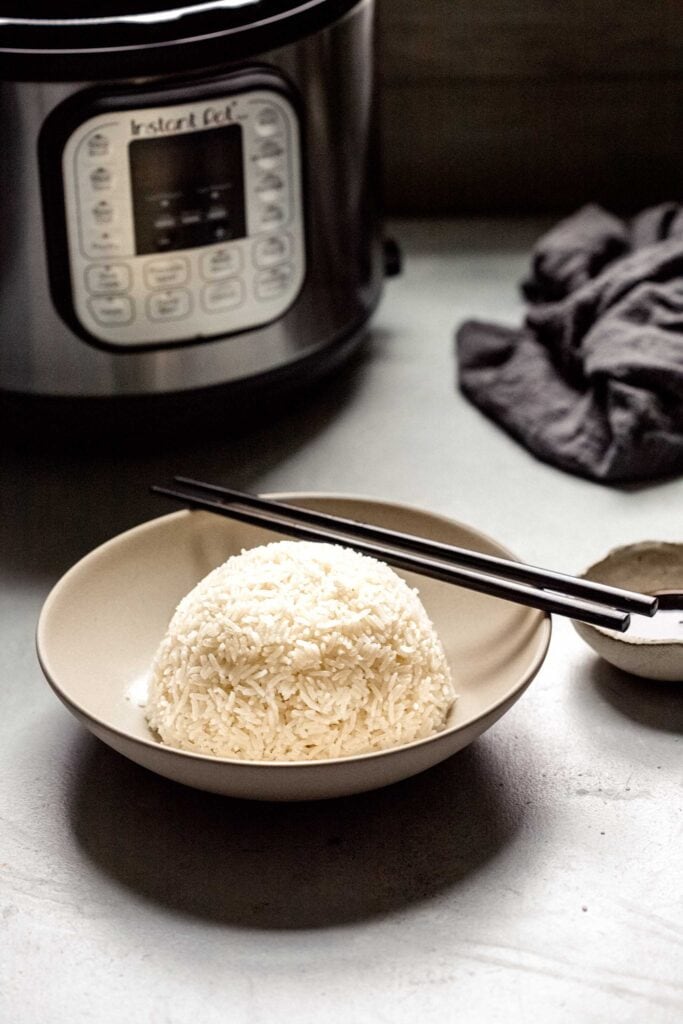 With these tips you'll see it's simple to learn how to cook perfect rice in the Instant Pot . The result is fluffy & flavorful rice that's easy to prepare with minimal measuring.
Get the RECIPE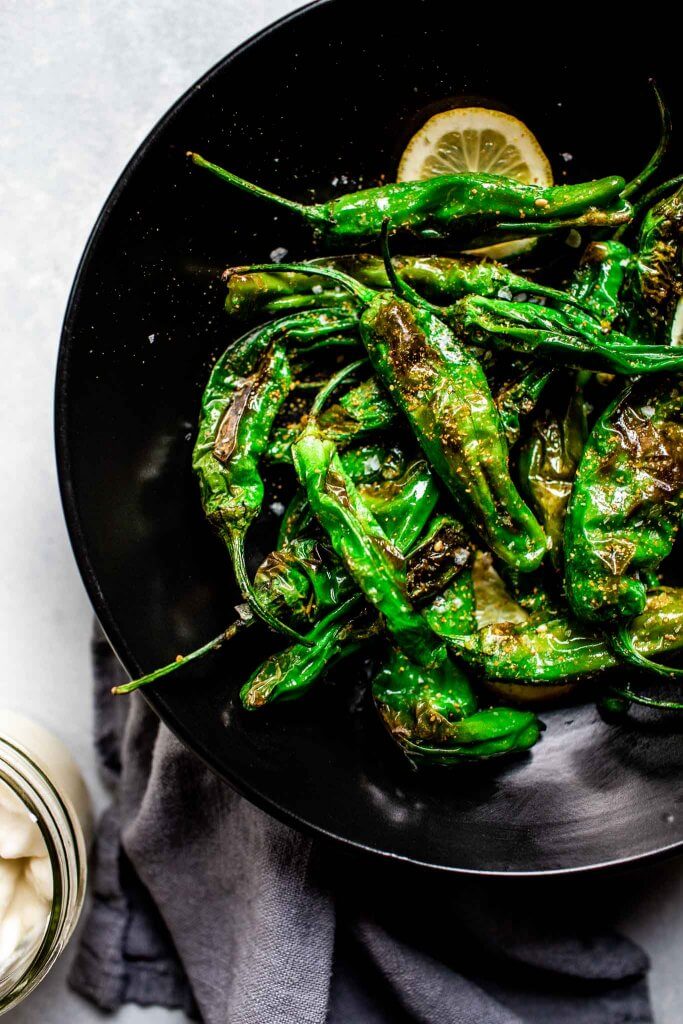 These Blistered Shishito Peppers are the perfect finger food. They're so easy to make too. Lightly seasoned and slightly smoky, you'll find that most are mild… one out of every ten might surprise you. 

Get the RECIPE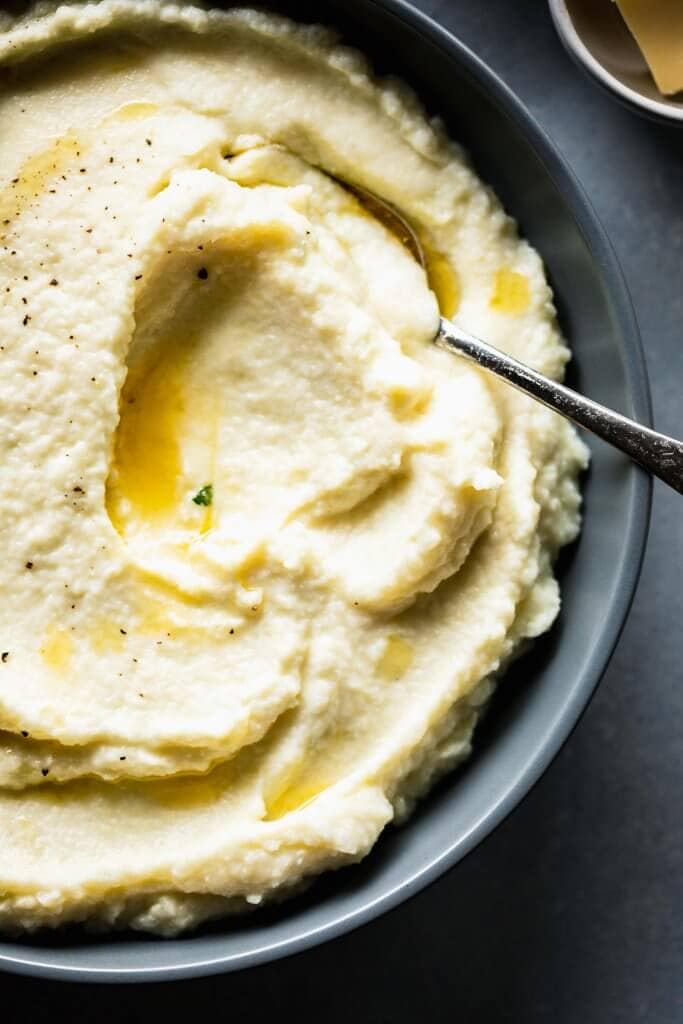 Mashed Cauliflower is a delicious, low carb & keto friendly side dish. With 5 flavor variations and instructions for making Stovetop Mashed Cauliflower or Instant Pot Mashed Cauliflower.
Get the RECIPE
This grilled broccolini is topped with a tangy apple cider vinaigrette and marcona almonds for a delicious crunch. It's a perfect side dish for autumnal menus or Thanksgiving. 
Get the RECIPE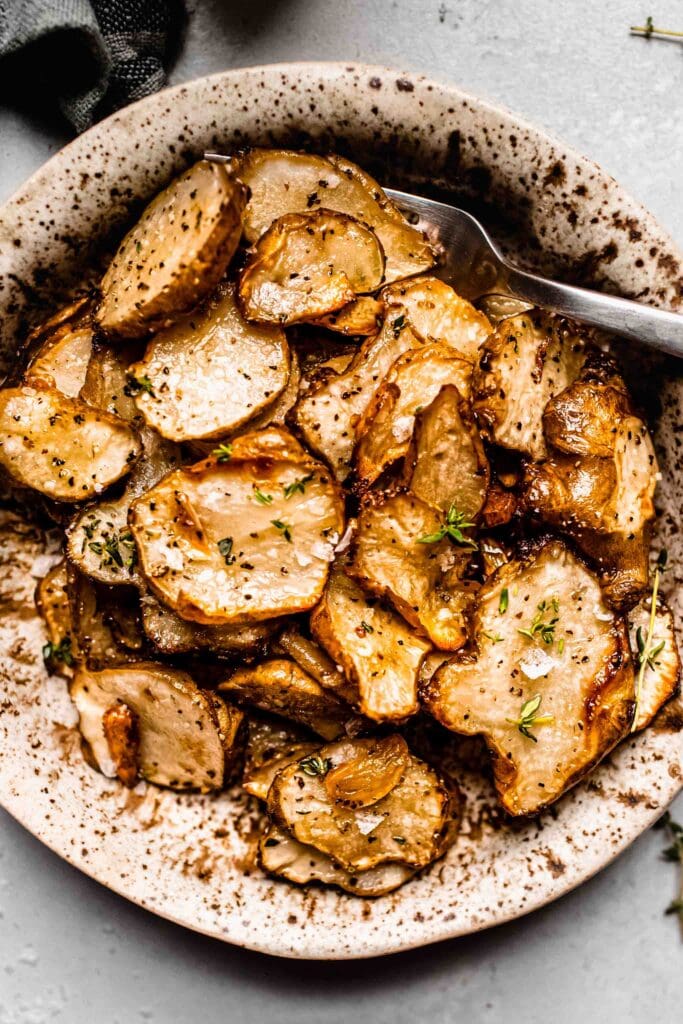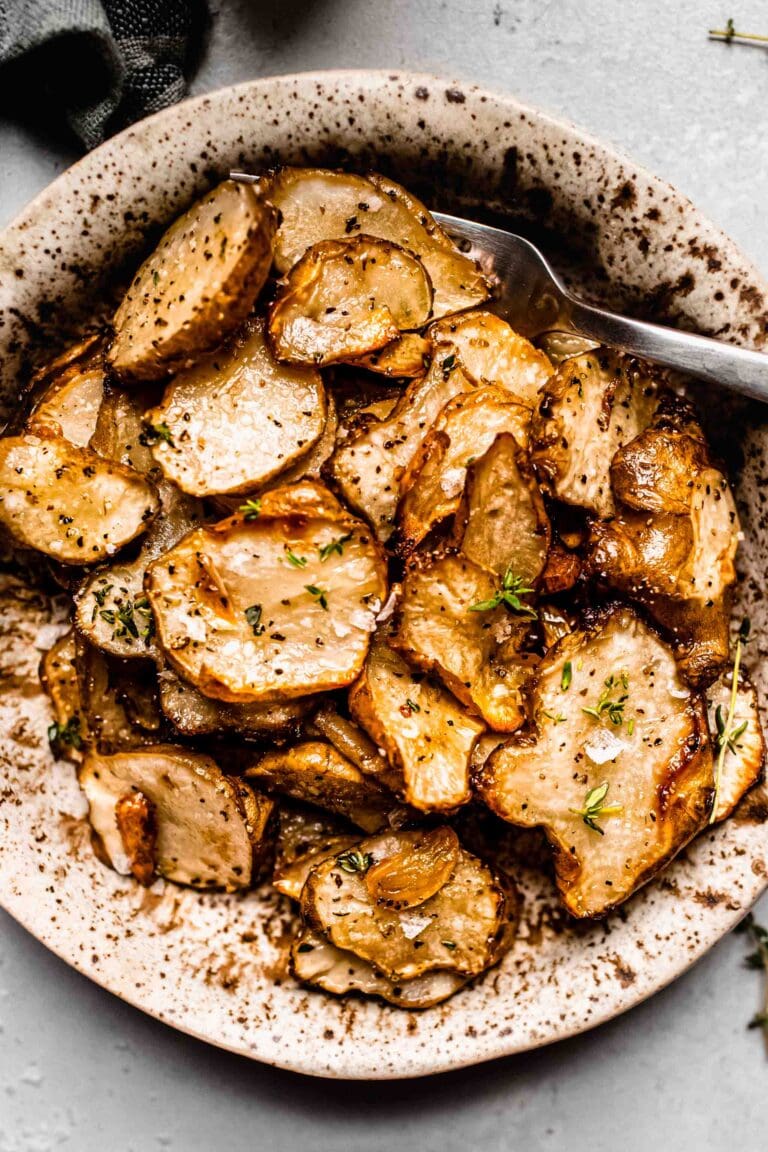 Sunchokes are a knobby root vegetable that can be prepared in more ways than you can imagine! In this recipe, you'll learn how to roast them with olive oil, garlic, and thyme. It's an easy side dish you can pair with anything.
Get the RECIPE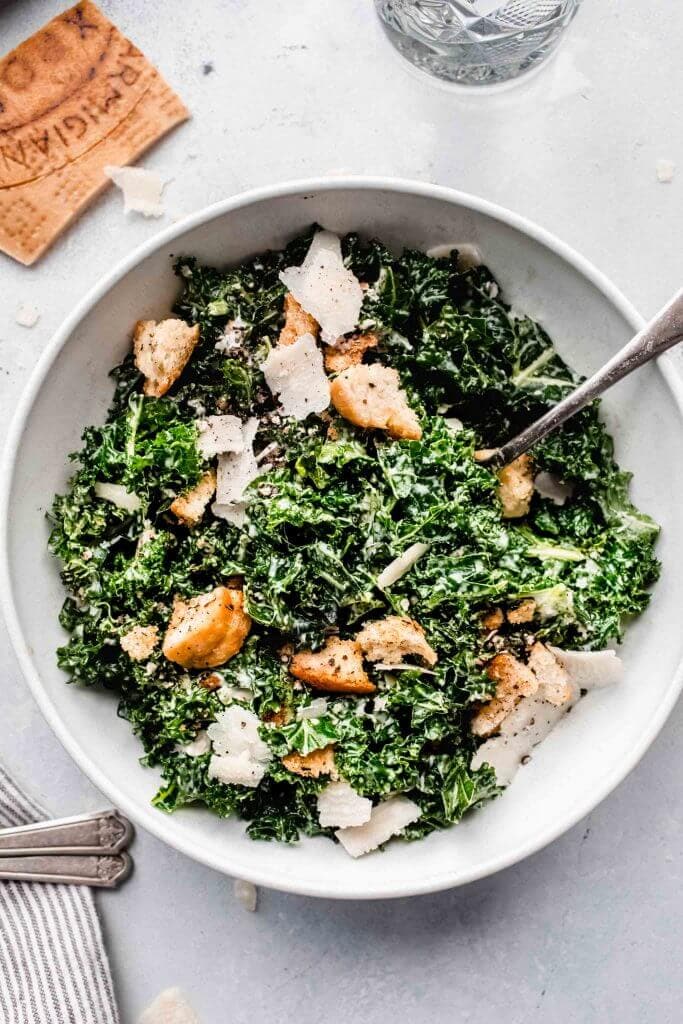 This Kale Caesar Salad is topped with crispy homemade croutons and parmesan cheese. Massaging the creamy garlic dressing into the kale makes it extra tender and delicious.
Get the RECIPE
6

cups

vegetable stock

(or chicken broth)

2

lemons

(1 zested and juiced – 1 peeled, yellow part only)

2

Tablespoons

olive oil

2

shallots

(chopped)

1

clove

garlic

(chopped)

1 1/2

cups

arborio rice

1/2

cup

dry vermouth

1

pinch

saffron

4

Tablespoons

mascarpone cheese

1

cup

freshly grated parmesan cheese

A few leaves of fresh basil

(torn)
In a medium saucepan, heat the broth, saffron and lemon peel over medium-low heat. Cover and keep warm.

In a large pot or skillet, heat the olive oil over medium-high heat. Add the shallots and garlic and cook until softened. Add the rice and cook for about 1 minute. Season with salt and pepper.

Add the wine and cook until evaporated. Add about 2 cups of warm stock and cook, stirring occasionally, until the liquid has evaporated. Add 2 more cups of stock, and continue cooking until evaporated again. Add 1 cup stock and the lemon zest, and cook until evaporated. Taste the rice to see if it's done. If needed, add additional broth and cook for a bit longer. It should have a bite to it, but be creamy in texture.

Remove from heat and stir in lemon juice, mascarpone and parmesan. Season with salt and pepper to taste. If you have any citrus salts on hand – definitely use those!

Garnish with basil and additional grated parmesan.
Calories: 529kcal | Carbohydrates: 63g | Protein: 15g | Fat: 20g | Saturated Fat: 9g | Cholesterol: 32mg | Sodium: 411mg | Potassium: 121mg | Fiber: 2g | Sugar: 1g | Vitamin A: 405IU | Vitamin C: 1.2mg | Calcium: 322mg | Iron: 3.5mg